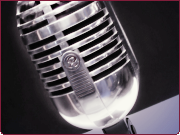 +44 (0)20 8878 3298


+44 (0)20 8878 3298


info@jeroyalties.com

JER Ltd.
16 Cornerways
1 Daylesford Avenue
London
SW15 5QP


JER is a small independent specialist royalties firm whose expertise is in royalty audits and investigations covering music, books, CDs, DVDs and all areas of royalty accounting and administration.
If there's a royalty to be dealt with we can deal with it.
For more information about our services, click here.
Our client base covers individual songwriters, composers, novelists, performers, producers, through to major multi-national record and music publishing companies.
By arranging with us an initial, no fee, no obligation consultation, we can assist you in ensuring that our dedicated royalty services are fully personalised and tailor-made to encompass your precise requirements – whether they be limited by or restricted to time, budget or other constraints.