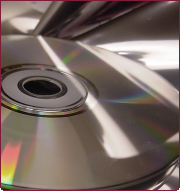 +44 (0)20 8878 3298


+44 (0)20 8878 3298


info@jeroyalties.com

JER Ltd.
16 Cornerways
1 Daylesford Avenue
London
SW15 5QP


JER was formed in 2001 by Julie Eyre, a royalty auditor, leading on from a successful partnership with Mike Donovan at EAI and Craig Williams at MWM.
Prior to that Julie spent several years working in music publishing before moving onto working at established entertainment accounting firms, concentrating on record and music publishing audits.
This experience has enabled JER to build a solid background of royalty expertise and offer a reliable royalty audit service.
JER is a member of the MCPS audit panel and regularly carries out royalty examinations on behalf of music publishers represented by MCPS.
Our approach
Initial consultation – no obligation, no fee.
Services designed to reflect your unique requirements.
Flexible fee arrangements
Complete confidentiality
Favoured clients approach